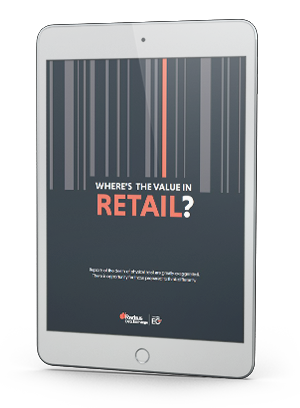 With investment in the sector slowing, the explosion of insolvencies and failures, and the relentless onward march of online spend, there is a real crisis of confidence in traditional bricks-and-mortar retail real estate.
In this special retail report, James Child, head of retail & industrial research uses Radius Data Exchange to ask the question: where is the value in retail in 2019?
Fill out the form to download the full report now!
Download the Value in Retail report
All fields are mandatory